A Family Dinner at Balay Cena Una in Daraga, Albay
Last January 2017, we had our first immediate family reunion (on my father's side).  We had planned several indoor and outdoor activities for the week beginning from the 1st of January which happened to be day of arrival of our relatives from Australia. And one of the most awaited events was the special dinner as we knew this would only be the time when most of us would be able to attend as others had prior commitments.
The family reunion dinner has been decided to be held at the now well-known local restaurant called Balay Cena Una located in Daraga, Albay which was just 30 minutes away from Ligao City where we reside. There were other restaurants available around the local area particularly in Legazpi City but we have chosen Balay Cena Una because of the good reviews we read about its ambiance, service and the variety of local cuisines they offer.

Because the 1st of January was a very busy season being a New Year's Day and a public holiday, we made sure that we had a table booking for 16 persons in order to avoid inconvenience. We made a reservation for dinner with the restaurant one month in advance. The restaurant staffs I spoke with were very welcoming and helpful. Communication with Balay Cena Una restaurant was never a problem. They could easily be reached anytime by email or mobile phone. They responded promptly to any queries within the day. That was a demonstration of great customer service which must be one of the reasons why the restaurants has such good reviews.

Although we had been provided with the Set of Meals sent through text so we could order ahead of time, we opted to just order the meals onsite upon arrival so each of us could get what food we would prefer for dinner.  Again, that was alright to Balay Cena Una even though they had already notified us that they did not have enough staffs working that night. We very much appreciated their effort to serve us.
It was raining when we headed to the Balay Cena Una on board an old but reliable jeepney.  From a distance, we could very well see that it was indeed an "old house" which is what the name of the restaurant actually means.  It is a Spanish ancestral house which was restored and transformed into a fine-dining restaurant. Almost all of us had not been to the restaurant before so it was truly delightful to be able to experience it and so exciting because it was with the family.

When we arrived at the Balay Cena Una, the huge double door main door has a sign of "Abierto! Dagos tabi" that means "Open! Please come in." So, we did!
As we entered, we instantly felt the beautiful ambience of the place. The yellow lights added more historical atmosphere and the music playing in background was so gentle and calm. We could still feel Christmas inside Balay Cena Una.
The dinner was set at 6.00 o'clock in the evening, we all gathered cheerfully at the restaurant. As previously agreed, most of the family members were wearing something red to make the dinner reunion more festive and just so we have the so called theme which is so popular nowadays.  We were all happy that after almost five years the family was again gathered together.
So many old pictures and collector's items are on display which makes the restaurant more than just a place to dine. The interior design from ceiling to floor was definitely old style including the windows and furniture. I took some photos the display and one of them which I found so amusing was the miniature carousel.
The table we booked was waiting for us upstairs. We all went and climbed up the steps of the wooden olden staircases. Still admiring every part of the house, we all slowly settled ourselves and sat at our reserved table. Even though there was just one group of diners beside us, we thought we had to make the order as soon as possible as the meals were still to be cooked and we did not want the Chef to get stressed and compromised the taste of our foods.
It did not take a long time for us to order for 16 persons as we all pretty much knew what we wanted to eat and try in the restaurant. Their main dish recipes were mostly Bicolano's – foods that were cooked in "gata" or "coconut milk" like the famous Bicol Express, Kinunot and many more. They also serve international cuisines as well as bake their own cakes. From what I gathered, they supply cakes to some café in Legazpi City.  The cakes could be pre-ordered to any size you require or they can come as bite size pastries dessert like how we had for our desserts. It's a perfect chance to experience the cakes' unique sweetness and flavorings.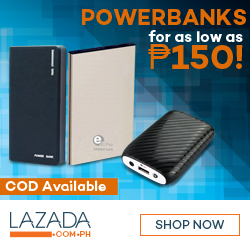 Our long table was bursting with different dishes including their specials that it actually looked over-crowded but in a positive and festive way. With all the sumptuous meals in front of us and we did not know which one to eat first! They were all delicious!
I wasn't able to take pictures of the foods we ordered as we were very much engaged in conversation among one another while we ate to our hearts content. We probably stayed for 3 hours chatting and eating.  It was such a great time.    After we have stuffed our tummies of the delicious foods by Balay Cena Una and took family pictures, we headed home carrying a family experience to remember. It was indeed a very joyful moment for the entire family.
We are very grateful to Balay Cena Una for the evening of sumptuous and delicious meals!
They say Balay Cena Una is one of Albay's best secrets.  Not secret anymore! As we are letting others know about this place!
F. Lotivio St. Bgy. Bagumbayan, Daraga, AlbayPhilippines 4501
Restaurant Hours:
Monday to Saturday: 10:00 am to 10:00 pm
Sunday: 11:00 am to 9:00 pm
Sunday Buffet: 11:30 am to 2:30 pm
Tel. number:  +63.52.435.4338
Mobile no. :   +63.917.827.9520
Like their FB Page: https://www.facebook.com/cenauna